Takeshi Emura (江村剛志)'s Home


PROFILE:




I was born in Tokyo, Japan. I obtained my Ph.D. from Institute of Statistics, National Chao Tung University (Taiwan) under Dr. Weijing Wang. Now, I am Associate Professor in Graduate Institute of Statistics, National Central University, Taiwan.

I am Associate Editor for Computational Statistics & Data Analysis (2018-), and Japanese Journal of Statistics & Data Science (2017-).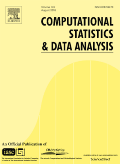 Address: Graduate Institute of Statistics, National Central University, Taoyuan, Taiwan; Email: takeshiemura@gmail.com
RESEARCH INTEREST:
Survival analysis, Copula model, Dependent censoring/truncation, Competing risks analysis, Prognostic prediction with gene expressions, Double-truncation
EVENTS:

2018/6/29-30: South Taiwan Statistics Conference, National Cheng Kung University
*Chair of invited Session

High-dimensional Data Aanlysis
*Speaker of invited Session

Survival Analysis
2018/7/4-11 : Visit Prof. Il-Do Ha & Seminar talk, Dept. of Statistics, Pukyong National University, Busan, Korea
2018/9/9-13: Presentation in Japanese Joint Statistical Meeting, Tokyo
2018/11/9-10: CSA & International Conference, National Central University http://www.stat.ncu.edu.tw/application/views/ch/test/test.php

*Chair & Speaker of invited Session

Medical Statistics
2018/12/14-16: CMStatistics 2018, University of Pisa, Italy
*Organized Invited Session,

EO332: Survival Analysis and Copula
New book on survival analysis:


Emura T, Chen YH (2018),

Analysis of Survival Data with Dependent Censoring, Copula-Based Approaches
( JSS Research Series in Statistics, Springer), Final Manuscript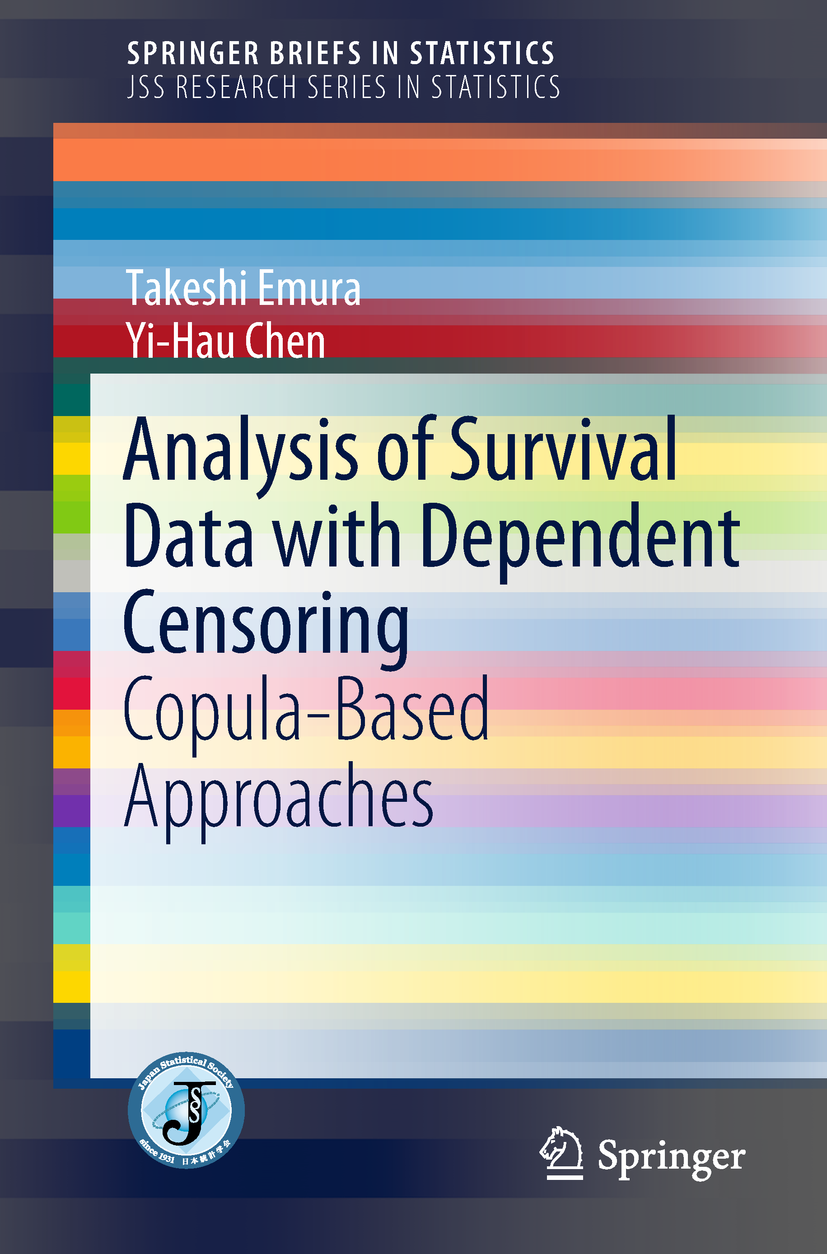 MEMBERSHIP:
1) A member of a specialized team Statistical Analysis of Event Time on CM Statistics (Computational and Methodological Statistics).
2) A regular member of Japanese Statistical Society.
3) A permanent member of the Chinese Institute of Probability and Statistics.

WORK EXPERIENCE:
2015- Associate Professor (副

教授

) , Graduate Institute of Statistics, National Central University(國立中央大學、統計研究所), Taiwan
2011-2015 Assistant Professor (

助理教授

) , Graduate Institute of Statistics, National Central University(國立中央大學、統計研究所), Taiwan



2010-2011 Post-doctoral Fellow (

博士後研究員

),

Institute of Statistical Science, Academia Sinica(

中央研究院、統計科学研究所), Taiwan

2008- 2010 Post-doctoral Fellow (

博士後研究員

),

National Chiao Tung University, Institute of Statistics(

國 立交通大

學

、 統計学研究所

), Taiwan
2007- 2008 Assistant Professor (

助理教授

),

Kitasato Univrsity

, School of Pharmaceutical Sciences, Division of Biostatistics,

(

北 里大学薬学部, 臨床統計部門

),

Japan
EDUCATION AND DEGREES:
2002-2004 Ph.D. student in Mathematics and Physics:

Graduate School of Science and Technology, Chiba University, Japan (

日本千葉大学

)
2002 M.S.  (Science):

Graduate School of Science and Technology,

Chiba University, Japan (

日本千葉大学

)

(Advisor: Dr. Yoshihiko Konno )